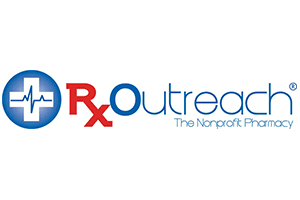 Rx Outreach is the nation's largest, non-profit, fully licensed, mail order pharmacy and Patient Assistance Program (PAP). Missioned to provide affordable medication to the underserved, Rx Outreach partners with the NAFC and hundreds of clinics and organizations across the U.S. to provide a crucial health safety net for those who battle both illness and poverty.
Rx Outreach offers more than 1,000 medication strengths at affordable, transparent prices as well as free home delivery. NAFC members have access to a dedicated clinic team, free pharmacist consultations, and a clinic portal to efficiently manage patient enrollment, orders, and refills. Rx Outreach serves people regardless of their citizenship status or whether they are insured, uninsured, or under-insured.
As a NAFC member benefit, Rx Outreach offers $5 off the first medication order for new clinic patients and a 5% discount on all medications. Additionally, in gratitude for their service to those in need, all employees and volunteers of NAFC member organizations are automatically eligible for Rx Outreach affordable medication program. Since 2010, Rx Outreach has saved patients more than $662 million on their prescription medications.
For More Information:
https://rxoutreach.org/NAFC/
314-627-6221
clientservices@rxoutreach.org