Interested in developing a free or charitable healthcare clinic in your community? Here are a few questions to consider as you get started…
Is there a genuine need for a clinic in your community?
Are others concerned about those without access to healthcare, and will they support such a service being developed?
Does the medical community share your concern?
Would active and retired people, both medical and non-medical, be willing to volunteer in the clinic?
Start a Clinic or Expand Clinic Capacity
Interested in starting a free or charitable clinic or expanding your current clinic's capacity?  The NAFC Volunteers in Medicine clinic development program can help!  There are also NAFC partners that can assist.  Learn more below…
NAFC Volunteers in Medicine Program
In 2021, the Volunteers in Medicine (VIM) clinic development program moved to the NAFC. The NAFC Volunteers in Medicine Program builds and supports free primary healthcare clinics emphasizing the use of practicing and retired medical and community volunteers. Through the NAFC's VIM Program, we can help guide you through the development process, providing direction, inspiration, and support along the way.
NAFC Clinic Development Partners
ECHO – Empowering Church Health Outreach
ECHO is a not-for-profit that exists to support new and existing clinics every step of the way, from vision to operation or with expansion, with access to experienced clinic liaisons and the extensive expertise, knowledge, and other resources at Church Health in Memphis, TN. ECHO helps clinic founders and growers make a plan based on hitting milestones proven by Church Health's success.
For start-up clinics, ECHO helps find churches in their area willing to contribute financially and with volunteer hours. We open channels of communication between the experts at Church Health and new clinics to help founders navigate the path to operation. An ECHO clinic liaison works at no charge with new clinics on a planned, regular basis to help get the clinic open. ECHO and Church Health assist clinics wanting to grow and expand their capacity.
For expansion projects, an ECHO clinic liaison works at an affordable fee with clinics on a regular basis to plan and implement expansion.
RotaCare Free Clinics
The RotaCare mission for over 30 years has been to develop, support, and enhance the delivery of free medical care for the relief of pain and suffering to those people with the most need and who have the least access to medical care, by establishing and supporting clinic corporations to provide such medical care.
RotaCare provides a proven model for developing and operating a free clinic utilizing local volunteers. We can provide a guidebook and virtual support for the first year of start-up effort.
Your clinic can collaborate easily within the network of other RotaCare free clinics nationwide.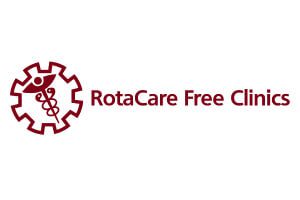 Legal and Operational Guide for Free Medical Clinics
The "Legal and Operational Guide for Free Medical Clinics" authored by the American Health Lawyers Association and funded by the American Medical Association is designed to provide important legal and operational information at your fingertips!
Included in this Guide is information on a variety of legal and operational issues for clinics to consider, such as the scope of services to be provided, funding sources, 501(c)(3) tax-exemption, recruitment and licensure of medical volunteers, insurance coverage and liability, prescription drug management, patient privacy, and quality of care and other patient care issues.