The National Association of Free & Charitable Clinics (NAFC) has consistently demonstrated its expertise in managing funding programs that directly benefit Free and Charitable Clinics, their staff/volunteers, and patients across the nation. With a strong commitment to improving healthcare access and addressing the diverse needs of underserved populations, the NAFC has successfully supported numerous programs in various critical areas through a number of collaborations. 
Since 2015, the NAFC has managed 35 grant program cycles with a total funding of $25 Million to free and charitable clinics, charitable pharmacies and state associations.
The NAFC's comprehensive approach to funding programs reflects its commitment to supporting free and charitable clinics in their mission to provide quality healthcare to underserved populations. With a deep understanding of the unique challenges faced by our members, the NAFC continues to champion initiatives that have a significant impact on improving the health and well-being of individuals and communities across the country.
NAFC Grants have supported programs that help members and communities address a wide variety of needs and issues including:
General Operating Support
Expanding Access to Care
Hurricane/Disaster Relief
COVID-19 Pandemic Response
Health Equity and Social Determinants of Health
Chronic Illness including Diabetes and Hypertension
Mental Health
Maternal Health
Women's Health
Opioid Addiction
Smoking Cessation
Telehealth & Technology
Food Security
Cancer Screening & Prevention
Medication Access & Therapy
Vaccination Initiatives
Funding Opportunities
To learn about any current funding opportunities for NAFC members, visit cybergrants.com/nafc/applications.
You can learn more about NAFC membership by visiting our Membership Page.
Some of the NAFC Partners in our various grant programs include:
CVS Health
CVS Health Foundation
Direct Relief
BD (Becton, Dickinson and Company)
Center for Disaster Philanthropy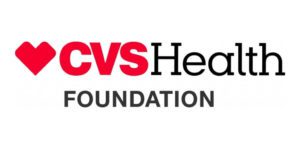 CVS Health and the CVS Health Foundation have been steadfast allies and valuable partners of the NAFC. Together, we have worked towards the shared goal of expanding access to care and strengthening the infrastructure of free and charitable clinics across the nation.
Our collaboration with CVS Health has been specifically focused on removing barriers to healthcare for underserved populations. Since 2015, the CVS Health Foundation and CVS Health have generously contributed over $16 million in grants to the NAFC and our affiliated Free and Charitable Clinics throughout the country. These grants have played a pivotal role in empowering healthcare professionals at the local level, enabling them to make meaningful contributions towards building healthier communities.
The impact of our programs in partnership with CVS Health and the CVS Health Foundation has been far-reaching, touching the lives of countless individuals and families who rely on the services provided by free and charitable clinics. By fostering collaboration, supporting innovation, and driving positive change, we have been able to enhance healthcare access, improve patient outcomes, and create sustainable solutions for the communities we serve.
Explore more about programs and initiatives that have been made possible through our invaluable partnership with CVS Health and the CVS Health Foundation. Together, we continue to make significant strides in the journey towards a healthier, more equitable future for all.
To learn more, please click here.

The NAFC's partnership with Direct Relief has had a profound impact on not only our organization, but also our members and the communities they serve. As an ally in our mission to provide essential support to safety net clinics that cater to medically underserved populations, Direct Relief has consistently demonstrated their commitment by offering not only emergency relief in the form of supplies and funding but also by actively assisting in building the capacity of free and charitable clinics nationwide.
Through their generous donations of supplies and medications, Direct Relief has empowered safety net clinics to deliver vital healthcare services to those in need. During times of crisis, such as Hurricane Harvey, Hurricane Maria, and the ongoing COVID-19 pandemic, Direct Relief has extended substantial disaster relief grants to support NAFC members in their dedicated efforts. Furthermore, with our joint collaboration with BD (Becton, Dickinson and Company) and Direct Relief in addition to grants for disaster relief, this partnership has provided over $8 million in grant funding to NAFC members.
These funds have played a pivotal role in enabling our member clinics to respond effectively to emergencies, expand their services, and ensure the continuity of care for vulnerable populations. Together, we are making a significant difference in the lives of individuals and communities by advancing healthcare access, resilience, and support for the underserved.
To learn more about our programs and initiatives made possible through our valued partnership with Direct Relief, please click here.