Over the past 5 years, the NAFC has administered and distributed over $15 Million in grant funding to NAFC member organizations through partnerships with corporations, foundations and nonprofits.
NAFC Grants have supported programs that help members and communities address a wide variety of needs and issues including:
General Operating Support
Expanding Access to Care
Hurricane/Disaster Relief
COVID-19 Relief and Response
Health Equity and Social Determinants of Health
Chronic Illness including Diabetes and Hypertension
Mental Health
Maternal Health
Opioid Addiction
Smoking Cessation
Telehealth & Technology
Some of the NAFC Partners in our various grant programs include:
CVS Health
CVS Health Foundation
Direct Relief
BD (Becton, Dickinson and Company)
Center for Disaster Philanthropy
Funding Opportunities
To learn about any current funding opportunities for NAFC members, visit https://www.cybergrants.com/nafc/applications.
You can learn more about NAFC membership by visiting our Membership Page.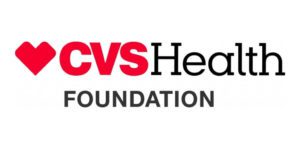 CVS Health and the CVS Health Foundation have been long-standing partners of the NAFC for many years, working to help increase access to care, building infrastructure at free and charitable clinics nationwide.
Our partnership with CVS Health has been focused on increasing access to health care for underserved populations and since 2015, the CVS Health Foundation has donated more than $9 million in grants to the NAFC and to our Free and Charitable Clinics around the country to help empower health care professionals in local communities to help build healthier communities.
To learn more about our programs in partnership with CVS Health and the CVS Health Foundation, please click here.

Through a longstanding partnership with Direct Relief, Direct Relief is an organization that provides not only emergency relief including supplies and funding, but also helps build the capacity of safety net clinics that provide services to the nation's medically underserved populations through donated supplies and medications.
Through disaster relief grants for Hurricane Harvey, Hurricane Maria and the COVID-19 pandemic, as well as through a joint grant program with BD (Becton, Dickinson and Company), NAFC members have received close to $6 million in grant funding.
To learn more about our programs with Direct Relief, please click here.