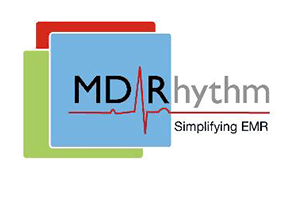 MDRhythm provides a complete and affordable Electronic Health Record and Practice management solution designed specifically for Free and charitable clinics.
This highly customizable software includes specific reporting functionality including those required by State or Federal agencies, combined PAP with auto fill, full Pharmacy and Inventory Control, highly flexible EMR application, faxing and document scanning to support all common Free Clinic functions combined to create an intuitive system that offers excellent ease of use.
By including functionality across the board, MDRhythm allows you to consolidate completely therefore eliminating the need for disparate systems. MDRhythm also allows for complete interoperability with any outside facility such as Labs, diagnostic centers, State and regional facilities, e-prescribing, secure emails, and many other functions to make this a complete solution for any clinic.
Our Website is being updated to provide information specific to the Free Clinics, please email me directly for screen shots and specific information. wdedgar@gmail.com