Located in Anderson, South Carolina, the Anderson Free Clinic strives to fulfill their mission to serve the health needs of the underserved citizens of Anderson County through community engagement and partnerships with those who care.
To accomplish this mission, the Free Clinic provides dental and medical care and assistance in obtaining medication to the uninsured poor who meets 100% Federal Poverty guidelines and have no private insurance, Medicare, Medicaid or VA.
The Free Clinic provided in excess of 3,567 medical visits in 2016.  The Free Clinic offers general office visits as well as specialty clinics, such as women's health, congestive heart failure & the metabolic clinic, which treats a combination of high blood pressure, diabetes, & high cholesterol.  Clinic dentists perform simple procedures, such as fillings and extractions on-site, while situations that are more complicated may require referral to an oral surgeon.
The Anderson Free Clinic operates a Dispensing Pharmacy, which is regulated by the SC Board of Pharmacy. Pharmacy staff and volunteers fill and dispense necessary medications and assist patients in locating other free or low cost resources for medications that the Free Clinic Pharmacy does not carry.  In 2016 alone, the Pharmacy has issued 914 new patient prescription assistance requests, and filled 29,266 prescriptions.
CVS HEALTH FOUNDATION GRANTEE
The CVS Health Foundation has partnered with the National Association of Free & Charitable Clinics (NAFC) on a multi-year grant program to increase access to quality care and support the management of chronic disease.  Grants are awarded to Free and Charitable Clinics, Charitable Pharmacies and State Associations that are members of the NAFC.
In 2015, the Anderson Free Clinic was awarded one of these grants, which was in support of a new initiative focused on coordinated care for the underserved population, titled "Reducing Disconnection and Fragmentation of Services with Enhanced Coordination of Care."
Through this initiative, the clinic was able to have 83% of patients have an overall health improvement, surpassing their 65% goal.
Also, the clinic was able to decrease Emergency Department visits by 26%, inappropriate ED visits by 44%, ED visits resulting in admission by 13%, ED visits for dental by 25%, and ED visits for mental health by 40%.
---
ANDERSON FREE CLINIC (ANDERSON, SC)
Address: 414 North Fant Street, Anderson, SC 29621
Website: https://andersonfreeclinic.org/
Facebook: https://www.facebook.com/andersonfreeclinic/
Phone: (864) 226-1294
---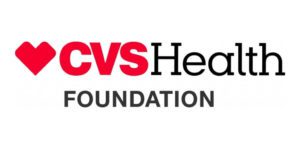 "Increasing Access to Care" is a spotlight series that takes a look at members of the National Association of Free & Charitable Clinics (NAFC) that have received grant funding through the CVS Health Foundation.  This series will provide general insight into our members, their programs that were supported by this grant funding and the important work they are doing to provide access to care for the medically underserved in their area.
For more information on the CVS Health Foundation NAFC Grant Program, please visit:
https://www.nafcclinics.org/CVSHealthFoundation
---